Wow, what a hot day today. The temp got up to +35 C! It's now 8:25 pm and it's still +29 C inside my house. Yuck! This is way too hot for my liking and we're supposed to have this heat wave all week here. I hate to pray for cooler weather but the Fall really is my favourite time of the year. I love the cool days and evenings and the beautiful Fall colours as the leaves change.
Anyway, enough of my rambling. Onto my card. I made this card a while ago, but I wasn't happy with the stamped image as the ink ran a bit. So, I sat it aside and found it last night. The adhesive that I had used was the cheap dollar store double-sided tape and it completely dried out, so I had to put the entire card back together again! This time I changed the sentiment and added the dimensional stamped dragonfly.
Here's a close up of the dragonfly. I used Peeled Paint Distress Stickles to make him look all shimmery.
This is the sketch that I followed.
Ok, I have to get some more work done that I didn't get done today. It's just too bloody hot here!
Thanks for stoppin' by! :)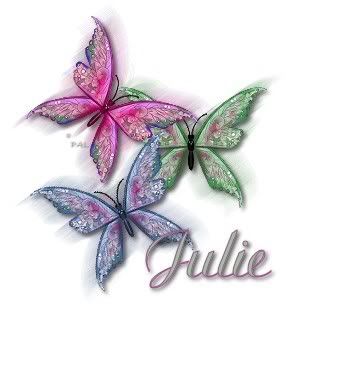 Supplies:
Stamps: Dragonfly (Impression Obsession), Dream (Studio G)
Cardstock: Flat White (Staples), Chocolate Brown (CRS), Pink Pirouette (SU)
Patterned Paper: Sugared (Basic Grey)
Ink: Memento - Tuxedo Black (Tsukineko)
Tools: Scissors, 3/16 " Pop Dots (SU), Distress Stickles - Peeled Paint (Tim Holtz)
Embellishments: Light Pink Grosgrain Ribbon (Michaels)