Tonight's Design Team card takes me away to a Paris romance. Ok, so I have to live through my stamps right now, seeing as my hubby is deployed for a couple of months! lol :) This gorgeous photostamp is one of many in a plate from The Stampsmith, called
Paris
. These are simply gorgeous images to play with and I can't wait to play with the others in the plate. Please check out
The StampSmith blog
for lots more inspiration from some very talented ladies.
I stamped this image on glossy white cardstock and sponged it with Old Paper distress ink to give it an aged look. I used my Labels 4 Nesties to diecut the stamped image and traced around the outside of the diecut onto chocolate cardstock and freehand cut it out so I wouldn't have to use the next size up, which is too big for my liking. I'm a thrifty gal and like to get the most out of my crafty supplies! :)
I trimmed up a lace doily to layer in behind the folded patterned paper along with some Prima flowers to give the card a feminine look. The folded layers are held down at the tips with 1/8" dimensional squares. Stay tuned for another trip to Paris soon!
Thanks for stoppin' by! :)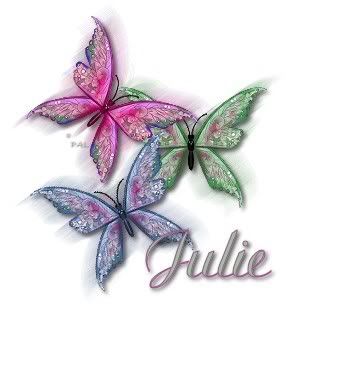 Supplies:
Stamps: Paris (The Stampsmith)
Cardstock: Chocolate Brown (CRS), White Glossy Cardstock (CRS), Shimmer Lavender (My Minds Eye)
Patterned Paper: Jen Wilson's 20th Street Market "Carefree Graceful" Elegant Pink/Poised Purple Paper (My Minds Eye)
Ink: Ancient Page - Chocolate (Clearsnap), Tim Holtz Distress Ink - Old Paper (Ranger)
Tools: Labels 4 Nestabilities (Spellbinders), Cuttlebug, Sponge (SU, 1/8" Dimensional Squares, Scissor, Edge Distressor (CTMH)
Embellishments: Copper Brads (EK Success), Ivory and Pink Flowers (Prima), Lace Doily (Dollarama)