I finally created something again today! I'm still not quite feeling up to par yet, but I had a card to make for tonight. A bunch of my girlfriends came over to my place tonight for our monthly crafty night and I had to get my swap card done...I finished it just in the nick of time! Nothing like leaving it until the last minute! lol :)
Our swap theme this month was to use a digi image of our choice and one new item in our stash. I used two digi images and the bubbles and bling are new. The bubbles are a new embellishment for me to use and were quite a bit of fun to play with. I think they give a neat look and I may just have to buy some more of those! My background was made using a new stamp (Stripes Pattern by Hero Arts) that I received in the mail yesterday from my friend, Yvonne. Thanks so much for the goodies,
Yvonne
! I love them! I was attempting to make the background look like decoratively painted walls. You know, when they mask off the walls and paint different vertical sections.
I had a great time tonight with the girls. So nice to have everyone over for a bit of crafty fun. The yummy treats are always a nice bonus, too! lol :) Thanks again, so much, to Catherine, Louise and Deborah for bringing the treats. I didn't quite finish my project from tonight, but I'll likely finish it tomorrow, plus I have a few cards from friends to share with you. So, stay tuned for those, too.
Thanks for stoppin' by! :)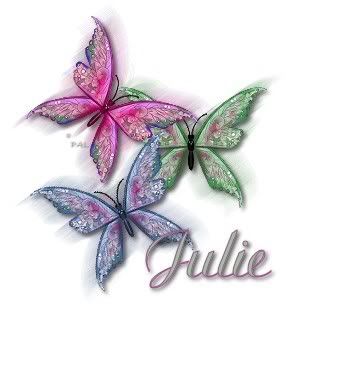 Supplies:
Stamps: Stripes Pattern (Hero Arts)
Digi Stamps: Bubble Bath (Sassy Studio Designs), What's in a Bath (Create with TLC)
Cardstock: Soft Sky (SU), Blue Bayou (SU), Flat White (Staples)
Ink: Soft Sky (SU)
Touch Markers: 0 - Colorless Blender, 18 - Peach, 29 - Bareley Beige, 36 - Cream, 136 - Blush, 143 - Mint Blue
Tools: 1/8"" Dimensional Squares (EK Success), Quilling Tweezers
Embellishments: Aqua Ribbon (Michaels), Bubbles & Bling Stickers (Momenta)