here
.
This is the one that I made showing a bit more of the side, as well.
This one was made by my 8 year old daughter, Alexandria.
This one was made by my 6 year old daughter, Natalia.
They had so much fun making these and are very cute, if I do say so myself! The girls are feeling much better, their fevers are almost gone so hopefully they'll be good to go back to school tomorrow. On a happy note, I finally have my consultation appointment with the 2nd surgeon tomorrow, so wish me luck that he can book me in for surgery soon to have this tumor removed and I can get back to my old self! I'll keep ya posted. Thanks again to all of you.
Thanks for stoppin' by! :)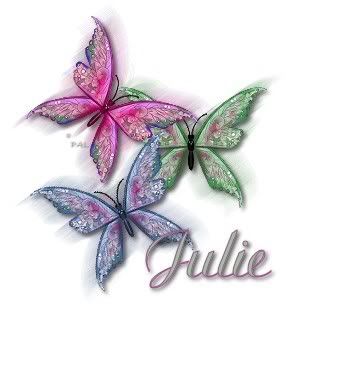 Supplies:
Cardstock: Pink Pirouette (SU)
Patterned Paper: Pink Polka Dot (K&Company)
Ink: Pink Pirouette (SU), Tim Holtz Tea Dye Distress Ink (Ranger)
Tools: Sponge Circle Punches (Creative Memories), Small Circle Nestabilities (Spellbinders), Hole Punch, Oval Custom Cutting System (Creative Memories), White Gel Pen (Marvy), Chocolate Gel Pen (Staedtler), Sponge (SU), Scallop Dot Border Punch (SU), Double-sided Tape, Terrifically Tacky Tape - Red Line (ProvoCraft)
Embellishments: Pink and White Stitched Grosgrain Ribbon (Michaels), Pink Jumbo Brads (Dollarama)