I'm in fairyland again tonight! lol :) I had fun with this one. I used the current Mojo Monday Week 82 sketch. Hey, any excuse to add a butterfly to a card, eh? :) I wanted to add a bit of colour to the card - hence the china red linen c/s, however, now I don't think I like it, or the way in which I used it. Also, the base of the card looks way to plain to me...humm, might have to pull this card apart and fix it later!
This is the the sketch that I followed.
Well, today was my last day off work. It's been nice to have a pretty relaxing weekend, although we tore apart our basement today and reorganized it. Not so relaxing, but a good feeling to have it done. Then, I treated myself to a bit of crafty time tonight. :) Now, it's time to call it a day.
Thanks for stoppin' by! :)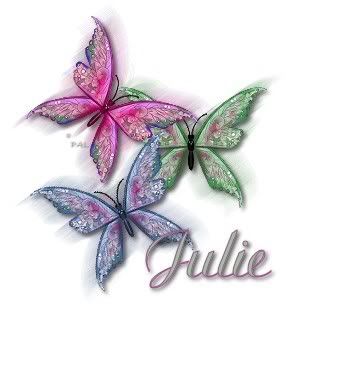 Supplies:

Stamps: Fairy & Believe- Kolette Hall (Studio G)

Cardstock: Flat White (Staples), China Red Linen & Jet Black Linen (CRS),
Soft Sky (SU),
Vellum Cardstock (SU)
Ink: Jet Black (StazOn), Blue Bayou (SU), Soft Sky (SU), Touch Marker - Blush 136 (ShinHan Art International Inc.)

Tools: Scissors, 1/8" Dimensional Squares (EK Success), Scalloped Edge Punch (SU)
Embellishments: Sheer Black and White Polka Dot Ribbon (Michaels)