One of the ladies that I work with asked me if I would make her a lavender birthday card for her friend. This is card attempt #1, that I made tonight, but I'm not sure that I'm completely happy with it. I don't know what it is about making cards for other people, but I always seem to get stumped for ideas when they specifically request one. It's like I all of a sudden lose my mojo. Anyway, I think I'll try another attempt tomorrow night and see which one she likes better. I think I'll try some patterned paper with the other one. This one just seems too plain for me...I dunno, I know you're always you're own worst critic.
By the way, I used my new Making Memories paper trimmer for this card. This is the first full card that I've made with it and I have to say that so far, I love it! It gives such nice, clean, straight cuts and no blade-wobbling at the beginning of the cut. I'm super happy with it! Finally, I have a good cutter! I feel like a kid in a candy store I'm so excited! Ya gotta love new crafty toys! lol :)
Well, I think I'll turn in a bit early tonight. I'll be back again tomorrow. Stay tuned...
Thanks for stoppin' by! :)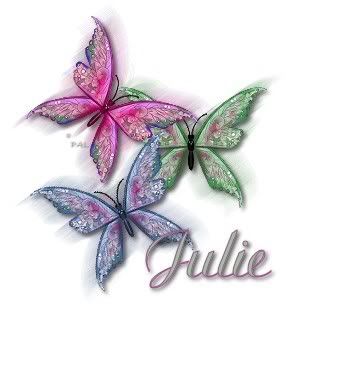 Supplies:
Stamps: Wild Vines (Technique Tuesday), Happy Birthday (Studio G)
Cardstock: Lavender (Bazzill), Flat White (CRS), Jet Black Linen (CRS), Vellum Cardstock (SU)
Ink: Perfect Plum (SU), Onyx Black (VersaFine)
Tools: Classic & Scalloped Circle Nestabilities (Spellbinders), Cuttlebug, AquaPainter (SU), 1/8" Dimensional Squares (EK Success)
Embellishments: Sheer White Ribbon (Michaels), Gold Butterfly Lines (Peel-Off's)