I had a lot of fun altering this frame tonight. I was thrilled to find the frame today at Zellers on a clearance table for 70% off the lowest yellow ticketed price! That meant I got it for $1.93! What a screamin' deal! lol :)
Altering this frame ended up being a lot harder than I had anticipated, but I like how it turned out and it'll make for a different frame to have around the house to hold a pic of my two daughters. :) I took this picture on their first day of school last Fall.
This is what the frame looked like pre-altered. A nice frame, but it was beat up a bit, hence it being on clearance. But, in my mind, that just made for an opportunity for it to be altered! Yes, I will alter pretty much anything! lol :) The frame measures 8.5" x 10.5" and the photo insert is 4" x 6".
Well, I have to get up early to go get my hubby at the dockyard so I better call it a day. I'll be back soon with more to show you. Until then...
Thanks for stoppin' by! :)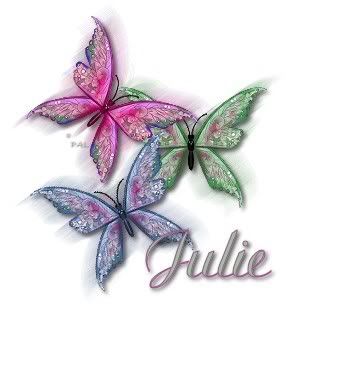 Supplies:
Patterned Paper: Wild Saffron (K&Company)
Tools: Kraft Knife, Mod Podge - Mat Finish (Plaid), Pencil, Ruler, Foam Brush, Scissors, Alfred Sung Frame (Zellers)