I had a great night out last night with the girls. This wall hanging is one of the fun projects that we did.
Val
demo'd this one and gave us a little lesson on the color wheel and what colors compliment each other. She also showed us a magazine that featured lots of beautiful Hummingbirds for us to gain some inspiration from to color our own hummingbirds in with our chalks. I had a lot of fun doing this project. I don't play with my chalks nearly enough. They really are so forgiving and fun to use. I'll have to bring them out of hiding! lol :) Thanks so much, Val! This was a great project! :)
Here's a close up of my hummingbird feeding at some petunias. I really like this image a lot. I even stamped off a few extra to play with later. :)
I need to finish the 2nd project and then I'll post it as well.
Thanks for stoppin' by! :)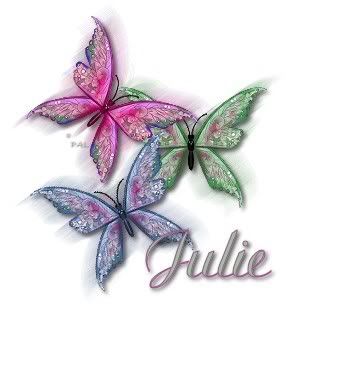 Supplies:
Stamps: Hummingbird with Petunias (Inkadinkado), Scroll Design Stampin' Wheel (SU - I can't remember the name, it's hard to see in the picture, but we used it for a border on the wider chocolate layer)
Cardstock: Ivory, Chocolate
Ink: Pealescent Chocolate (Brilliance)
Chalks: Red, Mustard, Orange, Bright Yellow, Light Green, Moss Green
Tools: 1/16" Dimensional Squares, Double-Sided Tape
Embellishments: Yellow Shimmer 1/8" Brown Edged Ribbon (Deborah), Reddish Dew Drops (The Robins Nest)