Well, the slumber party went fairly well last night with 7 girls under age 7 here for 16 hours! Considering the amount of little girls here the night went well. The oldest of the group was the only one that cried cause she was homesick and we ended up having to call her Mum at 11:30 to come get her. Good thing she lives just one street over from us. My youngest and the little girl across the street decided to be the troopers of the crowd and stayed up 'til 12:45 AM, though! The rest of them fell asleep around 11:30 PM. I think they all had lots of fun. They all dressed up in Diva Attire and did lots of singing and dancing to the loud Hannah Montana and Camp Rock music that we had playing and we had snacks and makeovers and painted finder nails and toe nails. We also have several guitars here in the house so those came in to play as well with a drum...for a little added musical accompaniment! lol :)
So, this was the flower pot card that the girls made last night. I made little kids for each of the girls, but only 3 girls ended up finishing their cards. The rest were too busy to sit still for a few minutes, I guess. So, I sent the kits home with them and maybe they'll make them later.
The card above was my sample, but I didn't like the pot rim, so I changed up a the pattern a bit for the kids flower pots. This is the card that my oldest daughter, Alexandria made.
This is the one that I made with the sleeve shown that you can write your sentiment on.
Well, I have to run off to work now.
Thanks for stoppin' by! :)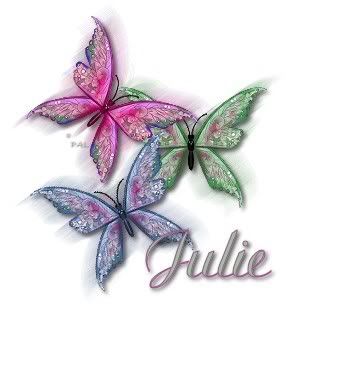 Supplies:

Stamps: One of a Kind (SU)

Cardstock: Dark Red, Bright Yellow, Light Blue and Green (Michaels)

Patterned Paper: Play - Hula Hoop (American Crafts)
Ink: Tuxedo Black - Memento (Tsukineko)

Tools: Scissors, 1/8" Dimensional Squares (EK Success), Thumb tack to poke holes for brads

Embellishments: 5/8" Solid Cayenne Red Ribbon (American Crafts), Clear Gem Brads (Dollarama)