I have one more project to show you before I head off to get ready for Canada Day festivities. We're heading over to a friend's place for a BBQ and then we're going to the fireworks on the waterfront. I was supposed to take my famous Broccoli Salad, but I just found out someone else is bringing it, so I'll have to think about what else to bring! Eep! I hope I have the supplies for something else, the stores are all closed here today for the holiday!
Here's to show you with the cover off.
Oops, I forgot to add the prima flower to the top of the cover before I took the other pics, so here's a pic of it on.
This is the inside view with all the nesting boxes. Does anyone out there love Bo Bunny paper as much as I do? lol :)
This is the outside of the box.
I'll be taking this fantasy box as a hostess gift to Doug and Bev this afternoon. I'm gonna fill it with yummy chocolates and then she can use it for whatever she chooses later on.
Thanks for stoppin' by! :)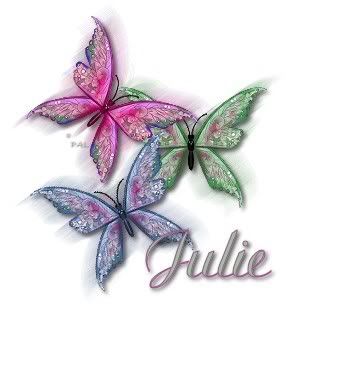 Supplies:

Cardstock:
Flat Black (Recollections)
Patterned Paper: Outside of Box: KO Addison Blue Garden Swirls (K&Company), Inside of Box: KO Addison Teal Swirls
(K&Company)

Tools: Bone Folder, Scissors, Double sided Tape, Glue Stick, Terrifically Tacky - Red-Line Tape (ProvoCraft), Mini Glue Dots (SU)
, Kraft Cardboard

Embellishments: Vanilla Flower (Prima)