I was asked to make another card by Tammy, this one for the wedding that she'll be attending that I already made the Bridal Shower card for. I went with a more formal card for this one and I'm happy with the way it turned out.
Do you see the scalloped circle in the background of the image...can you guess what I used for it? I read a tip on one of the card making forums that I belong to and they suggested trying the foil deal that comes on yogurt or sour cream containers. So I tried it! This one was recycled off a yogurt container. I thought it made for a really nice media for the Textile Cuttlebug embossing folder. I'm sure I'll be playing around more with these in the future! lol :)
Here's a close up to try to show you the vellum images better - they're actually a nice vibrant black, but I can't seem to get a good photograph on the vellum.
OK, play time is over for today...I need to run off to work.
Thanks for stoppin' by! :)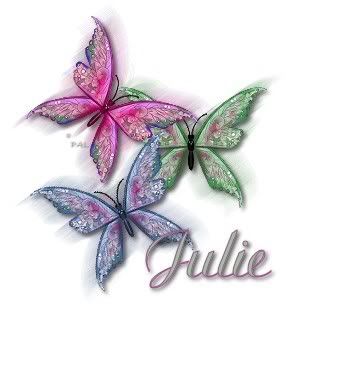 Supplies:

Stamps: Wedding (Inkadinkado)

Cardstock: Black Linen (CRS), Flat White (Staples), Vellum Cardstock (SU)

Tools: Circle and Scalloped Circle Nestabilities (Spellbinders), Foil (seal from a yogurt container), Cuttlebug, Textile Embossing Folder

Embellishments: Sheer Black 5/8" Ribbon (Michaels)