So, these are super easy stars to make. I used a tutorial by Cindy (aka HappyStamper) , you can see the tutorial
here
. The star above is the star Xmas ornament that I made for the Xmas ornament swap that I'm doing with a group of friends. Unfortunately, I had to miss our get-together tonight...Boo! Hoo! :( But, I sent along my ornament with Catherine so that I could still participate. Deborah is taking pictures of all the ornaments so I can see what everyone else made. I talked to them on the phone and it sounds like I'm missing a fun night with lots of cool projects...the suspense is killing me! lol :) I'll post a pic of the ornament that I got from the swap as soon as I get it.
Full view with the silver string.
I did add one thing to the my stars. I wanted the insides of the star points to be joined closer, so I added a little paper clip to join each of the two adjoining points. Does that make sense? Anyway, you can't see them from the front, so just place your ornament on the tree so that it doesn't swing around and you won't have to look at the paper clips. This just seemed to give my stars a better shape. lol :)
This was attempt number one at the star using another piece of patterned paper from the same set of retired SU paper. I liked the colour combo on this one, except that when I scored my paper using this paper, it nearly cut it in half (see the star point to the right of the bottom-center point.
Full view with the gold string.
This is the back of the second star.
In my next post, I have a cute little project to share with you that you can do with your kids, so stay tuned. :)
Thanks for stoppin' by! :)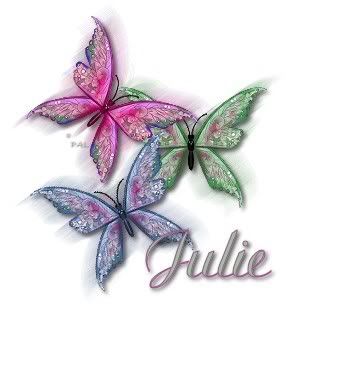 Supplies:

Stamps: Snowflake (StampCraft)

Patterned Paper: Holiday Double-Sided Designer Series Paper (SU-Retired)

Cardstock: White Flat (Staples), Blue Bayou, Groovy Guava & Purely Pomegranate (SU)
Ink: Soft Sky (SU)
Tools: Stapler, Scissors, Glue Dot (SU), 1 1/4" & 1 1/2" Circle Punches (Creative Memories), Silent Setter

Embellishment: Blue Bling Brad, gold & silver string (Dollarama), Silver & Gold Eyelets