So, I'm a super happy girl today. You might remember me saying that I broke my ceran top on my Stove a while back. Well, after waiting and waiting and waiting some more, they finally replaced the ceran top today. A bit of arguing with the warranty people, but they finally gave in. Good to be persistent! lol :) The best part is that I only had to pay the $65 for the service call and nothing for the installation. Yippee! :) I was bit worried, wondering if they'd soak me for another hundred bucks or so to install the new one. I'm super glad that I finally got the warranty straighted out, though and that we didn't have to pay the full amount (about $800) to replace just the ceran top. At that price, you might as well just buy a whole new stove. Anyway, enough of my belly aching. I'm just happy to be back in business with 4 burners as apposed to the single camping burner that I've been using for the past two months!
Today's project is a little thank you tin that I made for the repairman. Just a very simple can, but I'm sure he'll enjoy what's inside. I filled it with Hershey's Bliss Chocolates. They're sooooo yummy. I didn't sample any of these - I was good and put the whole bag in, but I've had them before and the Raspberry ones are delish, too. Ya gotta try them if you haven't already.
This just shows the top of the tin under the glass top.
I have some more crafty projects on the go, I'll post them as soon as I can.
Thanks for stoppin' by! :)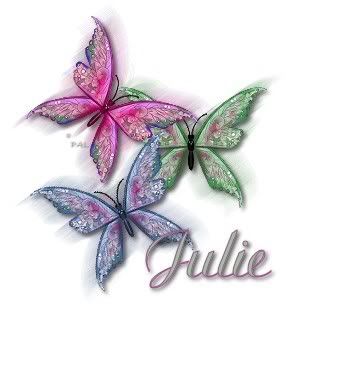 Supplies:

Stamps: The Snowflake Spot (SU), Snowflake (StampCraft)
Cardstock: Blue Bayou (SU), White Flat (Staples)

Ink: Blue Bayou (SU)

Tools: Terrifically Tacky Tape (ProvoCraft), Glue Dots (SU), Tin Canister with Glass See-Thru Top (Princess Auto)
, Bliss Chocolates -
Milk Chocolate with a Meltaway Truffle Centre & Smooth and Creamy Milk Chocolate (Hershey's)
Embellishments: Blue Satin Ribbon (Fabricville)