This is the Xmas gift that I put together for my daughter's teachers this year. I actually made three complete sets of what you're going to see pictured below, so I've been a busy gal the past couple of days. It was a fun project, though and I have to thank
Nichole Heady
of PaperTrey Ink for the wonderful idea, as I saw it on her blog. She has a template for the alphabet collage that you see on the jar label that I made. As well as a download for the 4 pages of questions that you print off and then cut out and curl for inside the jar. You can read all the questions by downloading the file. I thought this was a great idea and I hope that the teachers like it, too. :)
Above is a picture of the full basket of goodies.
This is the jar that holds all the daily journal questions. I cut them all with my paper trimmer, then curled them all with a pair of scissors like you would with curly ribbon on a present.
Side angle of the jar to show you how I made the label band for the jar.
This is the journal that I altered for the daily entries.
This is a set of 6 notecards with envelopes that I altered a little, as well and tied a piece of satin ribbon around them to keep them together.
This is a little card that explains the whole gift.
A close up of the explanation card so you can read it better.
This a little notebook with attached pen that I altered a little, as well.
For the journal, notecards and notebook, I bought them all at Michaels and just altered them slightly to go along with the 'apple' theme. A pretty quick alter, but effective. :) Sorry for some of the poor pics. The notebook has a glossy finish to it so the flash kept getting caught in the pic. Also, for the Explanation Note card that explains the gift, I had it printed off on a laser printer so it's nice and clear, it's just my photography that's making it look like the printer is running out of ink...in real life it doesn't look like that, it's just the flash again. lol :)
Thanks for stoppin' by! :)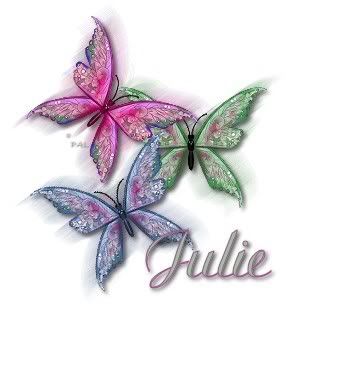 Supplies:

Stamps: A is for Apple (Studio G), To Teach is to Touch a Life Forever (Anita's - Sugarloaf Inc.)

Ink: Ruby Red (SU), Vintage Sepia (VersaFine)

Cardstock: Rid Riding Hood (SU), Chocolate Brown (Bazzill), Ivory (Staples), White (Staples)
Tools: Oval Custom Cutting System (Creative Memories)
, 1" & 1 1/4" Circle Punches (Creative Memories)
Embellishments: Chocolate Brown Satin Ribbon (Michaels), Ivory Jumbo Brads (Dollarama), Glass Jar (Dollarama), Vintage Red Apples Rub-On (Designed by Mary McLean - Royal & Langnickle Brush Mtg. - Michaels), Pine Apple Basket with handle (Michaels), Matching Baroque Journal, Notebook with pen and set of Notecards (Laura Ashley - Michaels), Snowman Xmas Ornament (Dollarama)