I was in the mood tonight to alter something, so I grabbed this little tin that I've had for a while now and decided to pair it with some yummy Bliss Raspberry chocolates with a Snowflake theme. Of course, I had to perform quality control on the chocolates...just to make sure that they were suitable to give away...they passed! lol :)
Here's what the tin looks like with the band removed. I decided to put the chocolates in the tin laying on the bias for a little different look. In case you're wondering, the tin is 6" x 3" x 1".
Wow, can you believe that it's almost December 1st! Where has the time gone? Do I really only have that little of time before Xmas arrives? It's just hard to believe that it's that close. I'm still in a bit of denial, I think! Better snap out of it soon, I guess! lol :)
Well, gotta get some rest, gotta get the kiddies off to school in the morning again.
Thanks for stoppin' by! :)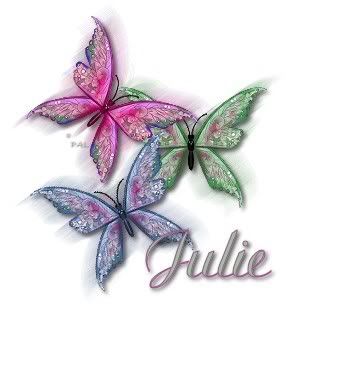 Supplies:

Stamps: The Snowflake Spot (SU)
Cardstock: Purely Pomegranate & Pink Pirouette (SU), White Flat (Staples)
Tools: Scissors, Bliss Raspberry Chocolates (Hershey), Tin and Acetate Covered Container (Photo Memories)
, Terrifically Tack Tape (Provocraft), Glue Dots (SU)
Embellishments: Pomegranate and Green Ribbon (Michaels)