It's taken me a few days off and on to finish this card. I've worked at a little bit at a time whenever I could steal a few minutes...even while sitting in the waiting room while Jim was in with the Orthopedist picking up his new insoles! He came out to find me cutting out vellum flowers and thought I'd totally lost it! Oh well, I'll probably never see any of those people ever again, so I wasn't concerned! lol :)
I really love the look of red and black together and I thought I try something different this time with these beautiful flowers from SU. First, I heat embossed them with black EP, then watercoloured them with the red. They remind me of poppies. I think they look soooo pretty! :)
Here's an angle view of the flowers and dragonfly to show you the dimension and how the petals and wings curl a bit.
Here's a close up of the dragonfly as it's kind of hard to see in the other shots.
Wow, it feels like it's about 9 PM at night and it's only 3:30 PM...we all had to get up early this morning to take Jim to the dockyard for a 24 hour Duty watch. We didn't have to leave the house until 7 AM, but I didn't sleep very well last night, just a lot of tossing and turning for some reason. Jim leaves tomorrow morning for another two weeks at Sea, so we'll be flying solo for a short time. Hopefully, this time we can just relax a bit, though. Not all be sick like his last trip away.
On a happy note, I start a new job again tomorrow. It's a contract position for a few months to help out Big Brothers, Big Sisters with their annual fundraiser 'Bowl for Kids Sake Event.' This will be my third year that I've worked with them for this project and I really enjoy it. It's such a great group of people to work with and such a worthy cause that I'm proud to be a part of it!
Thanks for stoppin' by! :)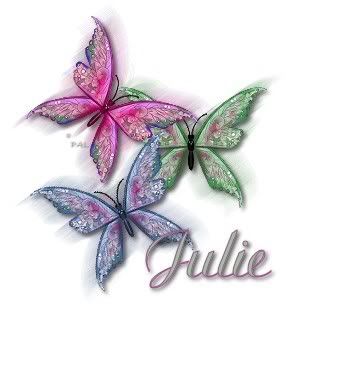 Supplies:
Stamps: Dragonfly - 03102G (Magenta), Flowers - Embrace Life (SU), 'Birthday Wishes' - Amy Butler Lotus (K&Company)
Cardstock: Jet Black Linen, China Red Linen, Flat White (CRS)
Ink: Onyx Black (VersaFine), Carmine (Red) Touch Marker (ShinHan Art Int'l Inc)
Patterned Paper: Aloha (Creative Memories)
Tools: AquaPainter (SU), 1/8" Dimensional Squares (EK Success), ScissorsThumb Tack (to punch hole for brads in vellum), Midnight Black Opaque Embossing Powder (Stampendous), Embossing Tray)
, Oval Custom Cutting System (Creative Memories), Corner Rounder (with guard taken off to make scalloped border), Sponge (SU), Cuttlebug, Swiss Dots Embossing Folder

Embellishments: Black & White Sheer Polka Dot Ribbon (Michaels), Silver Brads (Making Memories)