The sister of one of my co-workers is having her Bridal Shower next month and my co-worker asked me if I would make her sister up a card like the one I made a few posts back, but using her wedding colours of chocolate brown and cream. I'm honored that she asked me.
This is a fun little project to do and I tried a new technique with it tonight. For the card that I made the other day, Deborah had given us all a little silver foil heart embellishment. But, I didn't have any more of these, so instead of going out and trying to find some more, I decided to make one of my own. To do this, I stuck aluminum foil tape onto a piece of cardstock and then free hand cut out a heart. I ran it through the Cuttlebug using my Paisley folder. Then, I adhered the foil embossed heart to a piece of chocolate brown cardstock and cut around it again to make a mat layer for it. It just seemed to plain on it's own. I kinda like how it turned out, I think I'll have fun playing around with my foil tape... lol :)
Here's an angle to show the dimension of the book. With the two chipboard layers, it's about 1/4" thick.
This is the inside of the book card.
This is the back and front of the book card.
I'll be back soon with something else to share with you. Stay tuned...
Thanks for stoppin' by! :)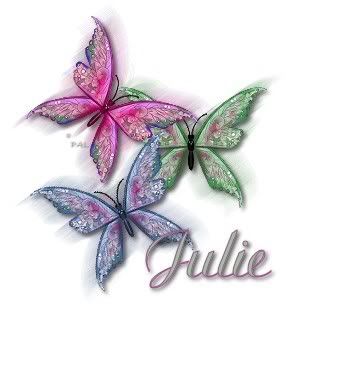 Supplies:

Stamps: Wedding (Inkadinkado), Calligraphy Sentiment (QuietFire Designs)

Cardstock: Cream (Ivory), Chocolate Brown (CRS)

Patterned Paper: Au Chocolat (SU)

Tools: Classic Circle and Scalloped Circle Nestabilities (Spellbinders), Cuttlebug, Textile Texture Embossing Folder (ProvoCraft), Paisley Embossing Folder
(ProvoCraft)
, Scissors, Aluminum Foil Tape (Henkel)
, chipboard
, Terrifically Tacky Tape (ProvoCraft)
Embellishments: Brown Satin Ribbon (Michaels)