I was asked by a co-worker if I would make her a couple of these waterfall cards, so along with making them, I opted to throw together a quick tutorial on how to make these fun-fold cards in case you'd like to give one a try. Here goes:
Cut a standard A2 Style Base Layer (Blue Bayou) - 8 1/2" x 5 1/2" and fold in half.
and a layer to put on top (River Rock) - 4" x 5 1/4"
Now, cut the following pieces of cardstock from more Blue Bayou cardstock:
4 - 2" x 2" (4) - These are for your mat layer for your stamped images.
9" x 2" (1) - This is for your waterfall piece that you attach your images to.
3/4" x 4" (1) - This is the strip at the bottom to pull your waterfall piece through.
Now, you'll need some ivory cardstock measuring 1 7/8" x 1 7/8" (4) to stamp your images onto.
Colour in all your images (that's the most time consuming process of this card) and add some Stickles for the snowman and snow on the ground. I let the Stickles dry overnight and then assembled them onto the blue pieces of cardstock.
These are the four seasons images all watercoloured.
The Spring image is on the top, pull the tab to start the waterfall and reveal the Summer image.
Keep pulling the tab and the waterfall effect continues to reveal the Autumn image.
When you pull the tab out fully, you reveal the final Winter image.
Here's a close up of the sentiment.
To see a full tutorial on how to assemble this card, I followed this
tutorial
.
Thanks for stoppin' by! :)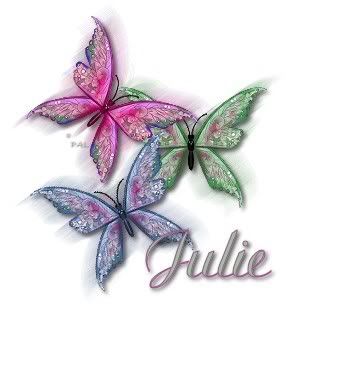 Supplies:

Stamps: A Tree for all Seasons (SU)
, Curvy Verses (SU)
Cardstock: Blue Bayou (SU), River Rock (SU), Ivory (Staples)

Ink: Jet Black (StazOn), Creamy Caramel (SU), Old Olive (SU), Really Rust (SU), Ruby Red (SU), More Mustard (SU), Close to Cocoa (SU)

Watercolor Wonder Crayons (SU): Brocade Blue, Night of Navy, Always Artichoke, So Saffron, Regal Rose, Rose Red

Tools:
Thumb Tack (to poke holes for brads), Terrifically Tacky Tape (ProvoCraft)
Embellishments: Antique Brass Brads and Hodge Podge Hardware (SU), Diamond Stickles (Ranger)