Tonight's card is one that I made for a birthday party that my girls are attending this weekend. I found this ladybug stamp today and I had to get it. Isn't it sweet? :) My 5 year old daughter loves ladybugs and I knew she'd love this stamp. I was right...I showed it to her this afternoon and she's already claimed it as hers! She told me, "Mama, I'll let you borrow it, if you want." LOL :)
To go with the ladybug theme, I thought I'd use this cute A Muse sentiment. But, instead of keeping it all in row like the sentiment normally is, I inked each word separately and stamped them onto the punched circle.
Well, I think I'll grab a snack and call it a day. I'll try not to leave it as long 'til I post again!
Thanks for stoppin' by! :)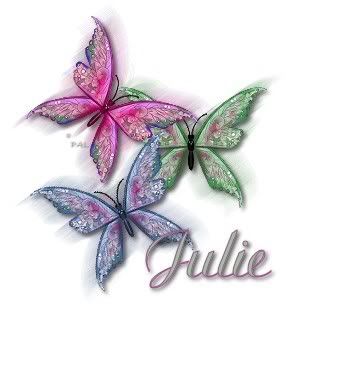 Supplies:
Stamps: Ladybug - 99188 G (Inkadinkado), Little Lady 0 9-8298C (A Muse Artstamps)
Cardstock: China Red Linen (CRS), Jet Black Linen (CRS), Flat White (Staples)
Ink: Onyx Black (VersaFine), Black Marker
Tools: 1 1/4" and 1 1/2" Circle Punches (Creative Memories)
Embellishments: Black and White Polka Dot Sheer Ribbon (Michaels)