The theme for our crafty night this time around is any card that incorporates a 'Woman' into it. I don't really have any stamps that are just a woman, so I opted to go with a fairy woman. I hope I'm still within the guidelines for the card swap. I think it'll be fine, we're a pretty laid back group and really just love to get together to spend a fun evening together and have lots of laughs. I'm really looking forward to the night out and I know most of the other ladies are too. We certainly had some laughs tonight and some crazy conversation. Kim had a great project for us to do, I'll post it as soon as I'm done...just a few more things to finish on it.
Here's an angle of my swap card to show the dimension in the card.
I treated myself to this scallop diamond edger punch at M's using a 50% off coupon that I happened to have from another recent trip there. I've been wanting this punch for a while now and I really like it. I like the detail of the little diamonds at the peaks of the scallops. And, the fact that I got to use a 50% off coupon justified me getting more things, too, using another coupon, of course, but in a separate order. Gotta love a bargain, eh? lol :)
I have a few cards to show you, but they'll have to wait...it's too late and I need to call it a day, so stay tuned.
Thanks for stoppin' by! :)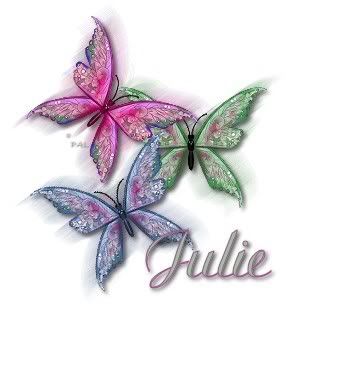 Supplies:
Stamps: Fairy & Enchanted - Kolette Hall (Studio G)Cardstock: Blue Bayou (SU), Chocolate Brown (CRS), Ivory (Staples)
Patterned Paper: Autumnal Winds Speaks, Tiki Shack Scatter Stripe & Old School Writing Paper (all from Recess at Carson Dellosa)
Ink: Vintage Sepia (VersaFine), Timber Brown (StazOn),
Touch Markers - Cream (36), Deep Yellow (32), Pale Baby Blue (144), Blush (136)
Tools: Scalloped Border Punch (SU), Scallop Diamond Edger Punch (EK Success), Sea Sponge (SU), 2 Way Glue - Squeeze & Roll (EK Success), 1/8" Dimensional Squares (EK Success)
Embellishments: Light Brown Dew Drops (The Robin's Nest), Peeled Paint (Green colour) & Scattered Straw (Yellow colour) Distress Stickles (Tim Holtz)