I have some Tumbled Tile Coasters to share with you tonight. I made this set for my Mum to go with her Mother's Day gift. I scooped the idea for these tile from a gorgeous set that Gina Krupsky of Gina K Designs did and posted on Stamp TV. You can see her tiles
here
. She's also done up a wonderful
video tutorial
on how to make these tile coasters.
I loved the butterfly theme idea (imagine that! lol) and I paired another sentiment with it to use as a background. I stamped the sentiment repeatedly over the tile to fill it up and then used a fine grit sandpaper to sand off most of it to give it a muted look. This way it makes the butterfly stand out more. The sentiment reads:
Believe in your dreams and

you can accomplish anything

Congratulations

I bought this stamp today from a lss, but it only came in a ziploc baggie and it's unmounted, so I don't actually know who makes this stamp. I did a quick web search, but with no luck. If you're reading this and know who makes this stamp, could you please let me know. :) I actually cut the congratulations off the bottom of the stamp, since I didn't want to worry about inking it up by mistake and getting it on my coaster. If I want to use the whole sentiment together later, I can still do that by piecing it back together on my acrylic block.
Here's the set of four coasters together.
Here's the self-adhesive cork that I use on the backs of my tiles to protect the table that they're being used on. I buy these at the dollar store. They come in a pack of 20 and they work great.
Well, I had better call it a day, my girls have something planned for me for the morning. I can't wait! Happy Mother's Day to all the Mom's out there. Hope you all have a special day. :)
Thanks for stoppin' by! :)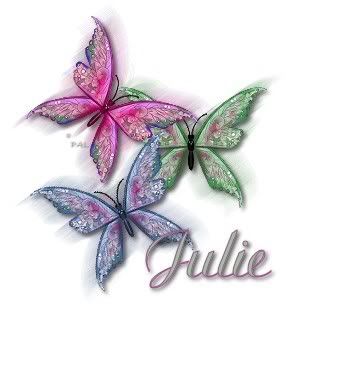 Supplies:

Stamps: Butterfly - I0106 (Magenta), Believe in your dreams and you can accomplish anything Congratulations

Ink: Jet Black, Pumpkin and Sunflower Yellow (StazOn)

Tools: Ivory Tumbled Tiles (Home Depot), Sandpaper, Sponge Dauber (SU), facecloth to wipe off sanding dust

Embellishments: 1/2" round self-adhesive cork