I had so much fun making this pretty little Fantasy Box. My friend,
Yvonne
made one of these recently for our 'Dimensional' card/project swap with our crafty group of friends and I thought hers was just gorgeous. We're all getting together on Tuesday night to make one of these as a group, but I thought I give one a go as a Teacher's gift.
Here's a view with the cover off.
Now, that I have the dimensions straight, I think I'll make two more as well for the other two teacher's as well. I bought little school supply pieces and I've gonna put those in three of the little boxes and Bliss Chocolate Truffles in the fourth little box. If they don't want to keep this at school to hold desk supplies, they could use it at home for jewelry or whatever they wish.
Next time around, I think I'll go with two of the same weight of patterned paper. The Bo Bunny paper that I used on the outside of the box is a good weight, but the inside of the box is a very heavy paper and it doesn't allow the box to fold up as well as it could. I must say, though, it's a very sturdy little box and quite pretty if I do say so myself! lol :)
I used a tutorial from Stubby Stampers for the main
Fantasy Box
case and for the
Origami Boxes
on the inside. I did alter the origami boxes to use a 5 3/4" x 5 3/4" piece of cardstock instead of a 6" x 6". The larger size was too big for my box case and it wouldn't close properly. I think this is because I used the heavier patterned paper, though.
Here's a better view of the pretty Prima flower that adorns the top of the box cover.
A view of the top of the box without the cover showing the first of the four boxes that hides inside.
This is the flap closure on the back of the box.
This shows the box partially opened...
Opened a little more...
Opened a little more still...
This shows the fantasy box fully opened. Isn't this patterned paper gorgeous? I love it's shimmer and swirls! :)
Wow, that was a lot of pictures, but I wanted to show you had it opened. If I decide to make two more of these fantasy boxes, I'll post them soon or post whatever else I decide to make for the other two teachers. The countdown is on...tomorrow morning is their finally school assembly and then they're on Summer vacation.
Thanks for stoppin' by! :)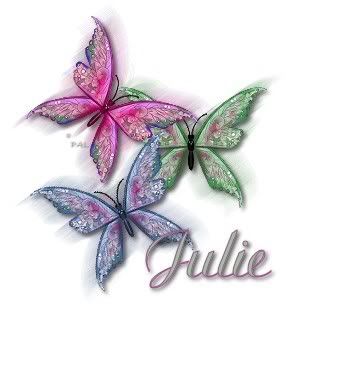 Supplies:

Cardstock: Purely Pomegranate (SU)

Patterned Paper: Outside of Box: Beau Jardin Wine (Beau Bunny), Inside of Box: Pink Swirls Luxury Print (DCWV)

Tools: Bone Folder, Scissors, Double sided Tape, Glue Stick, Terrifically Tacky - Red-Line Tape (ProvoCraft), Mini Glue Dots (SU)
, Kraft Cardboard

Embellishments: Fushia and White Flower (Prima)