This is the card that I made for our card swap for our girls' stampin' night out tonight. Wow, that was a mouthful, wasn't it? lol :) I used sketch CPS104 from (
Card Positioning Systems
), sponsored this time around by PaperTrey Ink. I didn't actually enter the contest, though, as I felt it was cheating. I used the sketch, but I also CASE'd two ideas from a sample card that I loved by
Jeanne Streiff
. I loved the swirling butterflies that she made in her scalloped circle and I also liked the stitching, so I used that, too, although mine is faux stitching. I did paper pierce the whole card, though which was a little time consuming. Oh, I also added Dew Drops instead of her bling. So, as you can see, it wouldn't be fair to enter. I cheated way too much! lol :) Her card is much nicer than mine, but thanks for the inspiration, though, Jeanne!
This is the sketch (CPS104).
Anyway, I thought this would be a good card to make for our "Spring' themed card swap. I hope it looks springy enough. I'm looking forward to seeing what cards all the other ladies came up with. Our only rules were that it had to be spring-like colours. I think these would be classified as spring-like colours...I hope so anyway! lol :) I realize the base layer of the card, as well as the other base layers look almost black, but they're actually plum.
OK, so I'm off for a fun night of stampin'. I'll post our projects tomorrow. Until then...
Thanks for stoppin' by! :)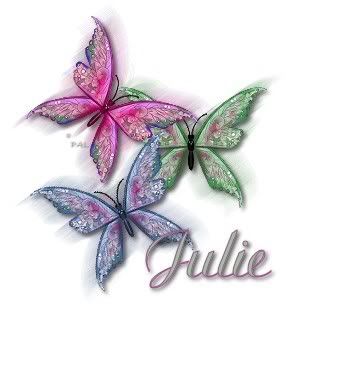 Supplies:
Stamps: Enjoy (Daisy Bucket Designs), 'Butterfly' - Amy Butler Lotus (K&Company)
Cardstock: Flat White (CRS), Goldenrod Linen (CRS), Plum (Bazzill)
Ink: Eggplant Envy (SU), White Gel Pen (Signo)
Patterned Paper: Art Blanchè - Raspberry Swirl Circle (EK Success)
Tools: Corner Rounder Punch (SU), 1 1/4" & 1 1/2" Circle Punches, Classic Scallop Nestabilities (Spellbinders), 1/8" Dimensional Squares (EK Success)
Embellishments: Plum Dew Drops, Plum and Pink Ribbon (Michaels)