I made two of these cute little Smarties chocolate gift boxes for my girls as a special little gift to give to them on Saturday for Valentine's Day. I really hope they like these..I'm sure they will, hey anything that involves chocolate is a pretty safe bet, right? lol :) I saw these Valentine Smarties recently and knew they were just what I've been looking for to use with a set of little plastic containers that I saved from a set of cake sprinkles decorations. No, I don't throw anything out! Ya just never know when it could be transformed into something else! lol :)
This is what the little candy containers look like when they're filled with the alternating pink and red Smarties. I know it's hard to see them in the pictures of them already in the gift box. They're about 3/4" in diameter and 2 3/4" tall.
I cut out a window at the bottom of the box to showcase the Smarties. I don't know if you can see it, but I also made a little holder strip using a series of score folds that I attached inside to hold the Smarties in place and standing straight up.
Here's an angle shot to show you the dimension of the gift box. I used basically the same template as the one I used a while back for the Gable Box, but I adjusted the measurements so that it would only be an inch deep and I also made it bit taller. This one measures 1" deep x 7 1/2" tall.
School was cancelled here again today after the freezing rain that we got last night that made such a mess of the roads. It's warmed up a bit now, so I guess later on I'll head out to chip away at the driveway in a bit. I'm still not feeling very well, but I'm starting to see the light at the end of the tunnel. Natalia, on the other hand isn't doing well at all. I thought they were both getting over this dreadful big, but it's hit her worse than ever. I stopped counting last night after being up with her 9 times. Not a good night, at all. :( Hopefully tomorrow will be a better day...I'm off to rest now.
Thanks for stoppin' by! :)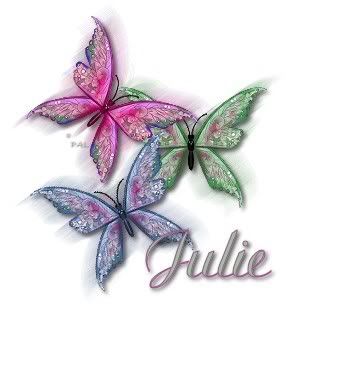 Supplies:
Stamps: Soft Swirls (SU), Be My Valentine - Sentiments 1 (Impression Obsession)
Cardstock: Blush Weave (CRS), China Red Linen (CRS), Flat White (Staples)
Ink: Black Onyx (VersaFine), Pink Passion (SU)
Tools: Double Slot Punch (SU), Corner Rounder (SU), Classic Circle and Scalloped Circle Nestabilities (Spellbinders), 1" Circle Punch (Creative Memories), Circle Custom Cutting System (Creative Memories), Craft Knife, Ruler Guide
Embellishments: Valentine Smarties (Nestle), Empty Candy Sprinkle Containers, Pink and Fushia Striped Ribbon