In case you're wondering, no, you're not seeing the same card that I posted a few days ago. My poor little girl was up all last night sick with the stomach flu and Alexandria loves butterflies almost as much as I do, so while she was napping today I made this card for her to cheer her up a little bit. Keep your fingers crossed that she's feeling better tomorrow and that the rest of us don't get it!
For this one, I used a different monarch digi image and cut out two of them so I could have the front and back look the same. This monarch was a free download from ABC Teach. You can find the image
here
. I couldn't find my black wire, so I had to cut out the antennas instead. They look ok, but I like the whimsical look that the curled wire gives, as well, in my card
here
.
Here's the back of the card, a mirror image of the front.
Here's a close up view of the back of the card to show you how the back is scored where you open the card.
Thanks again to
Val
for sharing this card idea with us that was on the Hero Arts website. It's such a quick and fun card to make and it really made my little girl smile today when I gave it to her! That's worth the world! :)
Thanks for stoppin' by! :)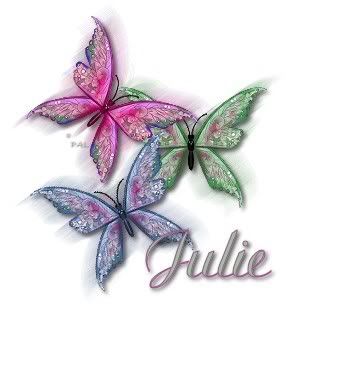 Supplies:
Digi Stamp: Butterflymonarchbnw (ABC Teach)
Cardstock: Flat White (Staples)
Ink: Marigold Morning (SU), Purely Pomegranate (SU)
Tools: Scissors, Double-Sided Tape (Sookwang), Sponge (SU), Printer