I saw this little tin of chocolate truffles today and it found it's way into my cart. They look pretty yummy, but mostly I like the little tins to have fun altering! I chose a whimsy design of butterflies for this one. I didn't want to add any extra layers to the tin, since I didn't want them falling off. I sealed right over the stamped patterned paper, just to protect it and now it'll just wipe clean if it gets anything on it. After the truffles are gone, maybe it could be used in a purse to carry little things.
A close up of the top of the tin.
This is what the the tin looked like before I altered it.
OK, I've gotta go make supper and get ready to go out for Jim's birthday celebration. I've got another post scheduled for 7 PM tonight of the card that I made for him. Stay tuned...
Thanks for stoppin' by! :)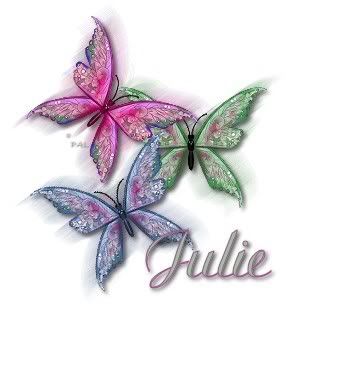 Supplies:

Stamps: Butterfly Garden (Storage Units, Ink and More)

Patterned Paper: Backyard "Adventure" Dragonfly/Brown - Bohemia (My Mind's Eye)

Ink: Onyx Black (VersaFine)

Tools: Corner Rounder (SU), Terrifically Tacky Tape (ProvoCraft), Mod Podge Water-Based Sealer - Matte Finish (Plaid), Foam Brush
, Sponge (SU)
Embellishments: Cacao Reserve Chocolate Truffle Tin (Hershey's)...I thought I spelled it wrong at first, but, I didn't. This is what it says on the bottom of the tin. Cacao (ka-kow): A tropical tree that produces the beans from which chocolate is made.