School was cancelled today on account of the weather, so I took the opportunity to get in some crafty time and a bit of 'altering' fun this afternoon with the girls while we were stuck at home storm-stayed. Well, at least until the roads were cleared up a bit and not quite as messy. Tonight, we went out to Sparks as the roads were much better and they really wanted to go.
The girls enjoy getting together with all their little friends, I understand since I enjoy getting together with my friends, too! It's great to be around people that you have things in common with and just to laugh and carry on. Our group of stamping friends are getting together at the end of the month and there will be 9 of there. We decided to do something different this time around. Instead of us each doing our own thing, three of us are going to to bring enough make and take kits for everyone and we'll each do those projects that night. Doesn't it sound like fun? Sometimes, we all tend to just laugh and chat all night and we don't really get any crafty stuff accomplished. Which is fine, really, but it'll be nice to have that plus get 3 projects done, too! I offered to do one of them, so now I just need to decide what to do. Decisions, decisions! lol :)
This shows you it what the inside looks like and the bottom front of the clutch.
OK, I'm rambling again! I had fun altering this little wooden clutch today. I chose some more gorgeous Bo Bunny paper...oh my, I'm getting low...I must go shopping soon! lol :) I've had this little wooden clutch for a while now, I got it at the Dollarama and thought it was just too cute and knew I wanted to alter it. Finally, today was the day. To make the altering easier, I removed the front button (it was attached in behind with a screw) and the elastic tab (which knots in the back.) The tracing of the template was easier said than done, but I got it done as the girls shadowed over me in awe as the Queen Crafty Mom, as they called me, did her magic! lol :) Pretty funny, my oldest daughter kept asking me, "Mum, how do you do it? It's amazing!" I'm glad they seem so intrigued by my craftiness, but, if Jim were here, he'd just shake his head, I'm sure! lol :)
This is the view of the back of the clutch.
This is what it looked like before I altered it.
This is just to show you how the little elastic tab pulls out so you can lift the flap open.
I was going to add some embellishments to the front, but afterwards I decided that it was pretty just the way it was. I'm not quite sure what this clutch was meant to be used for, but I think it'd be cute as a little novelty purse. What's your opinion? I'd love to have some ideas!
Ok, I'm gonna call it a day.
Thanks for stoppin' by! :)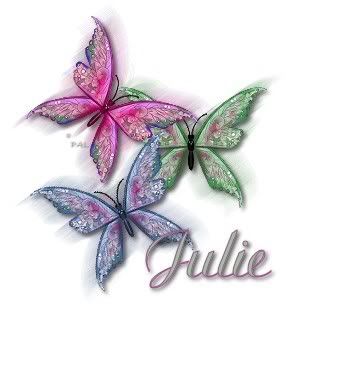 Supplies:

Patterned Paper: Beau Jardin Harvest (Bo Bunny)

Ink: Onyx Black (VersaFine)

Tools: Wooden Clutch (Dollarama), Mod Podge Matte Waterbased Sealer (Plaid),

Foam Brush (Michaels)...By the way, they're on sale right now for 10/$1! Just a friendly, neighbourhood enabler alert! lol :)