I had so much fun last night out with the girls. They're was 9 of us there and we got all three projects done, so it was a very successful crafty night! :)
This is the project that I prepared for our crafty girls night out. :) I thought I'd make it to be used to give to a girlfriend, as apposed to our hubby's...didn't really look like a manly sort of gift to make, however I'm sure they'd appreciate the chocolate goodies inside!! lol :) I filled mine with Raspberry Bliss Hersheys chocolates, but you could put all sorts of things inside.
I scooped the heart and the 'best friends' stamps from a set of stamps that "Santa" found for my daughter Alexandria at Michaels. :) I thought they were kind of cute for Valentine's Day.
I'll show you the projects on my next post that Kim and Deborah designed for us to do. Stay tuned...
Thanks for stoppin' by! :)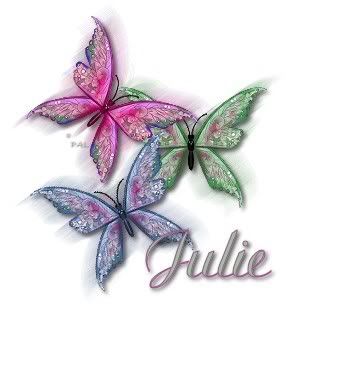 Supplies:
Stamps: Ornate Flourish (Impression Obsession), Best Friends (Michaels), Heart (Michaels)
Ink: Pink Pirouette (SU), Vintage Sepia (VersaFine)
Cardstock: Pink Pirouette (SU), Cream (Staples)
Patterned Paper: Classic K McKenna (K & Company)....I used several different patterns for the main gable boxes, but they all have a pink background from this paper stack.
Tools: Oval Punch (Emagination), Double Slot Punch (SU)
Embellishments: Chocolate Brown Grosgrain Ribbon (Fabricville)