I spent today making birthday invitations for my daughter's joint birthday party this coming Saturday. My oldest daughter turned 7 years old three weeks ago, and my youngest daughter will be turning 5 years old in another three weeks so we decided to just have their birthdays together this year. We're just getting around to having the official birthday party as Thanksgiving was in there and with Natalia being sick and then we had to go away, things haven't worked out to have Alex's party earlier. But, they're pretty happy to have them together so it'll all work out in the end.

This is the reverse side of the invitation.

The girls both really like Gingerbread Man cookies, so I opted to have that as the theme for the party and they can all have fun decorating their Gingerbread Men. I'm sure I'll be cleaning up my dining room from sprinkles and decorations for months, but I think they're have a lot of fun. I hope, anyway! lol :)
By the way, on the invitation, I smeared my address on the front of the invitation and my phone Number on the back. I did this was on purpose for privacy issues for the picture, I didn't actually smear it on the real invitation.
I got this idea from Lauren Meader of
My Time, My Creations, My Stampendence
. Lauren did a sweet
invitation for an ice cream party
and I used her idea to do something similar. She has such wonderful ideas. I have to apologize to her for using her wording almost word for word, but I thought it was so darn cute, I couldn't help it. I hope she doesn't mind. Anyway, thanks for the inspiration, Lauren! :)
Thanks for stoppin' by! :)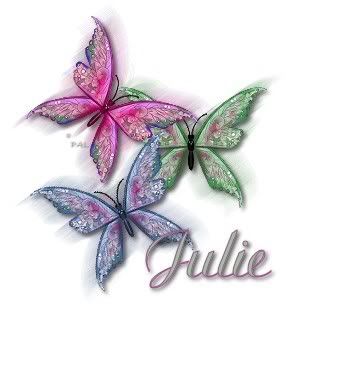 Supplies:

Stamps: From the Kitchen of (SU), Gingerbread Man - Snowy Jo Collection -Snag'em Stamps (Imaginisce), 'Let's Party & You're Invited' (Studio G)

Cardstock: China Red Linen (CRS), Chocolate Chip (Bazzill) Ivory (Staples)
Ink: Vintage Sepia (VersaFine), Real Red (SU)

Tools: Cuttlebug, Classic Circle and Scalloped Circle Nestabilities (Spellbinders)